When:
February 22, 2017 @ 6:00 pm – 7:30 pm
2017-02-22T18:00:00-08:00
2017-02-22T19:30:00-08:00
Where:
Salud Carbajal, Lucia Mar Unified School District Building-G
602 Orchard St
Arroyo Grande
93420

Contact:
Congressman Salud Carbajal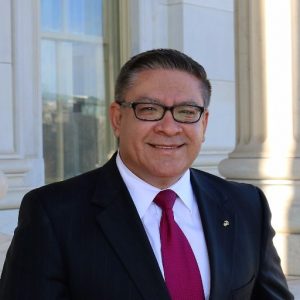 Please join 24th District Congressman Salud Carbajal for a town hall meeting Wednesday, February 22nd from 6-7:30pm in Arroyo Grande at the Lucia Mar Unified School District Building, 602-G Orchard Street, Arroyo Grande, CA 93420. 
"Last month, on the anniversary of the 1969 Santa Barbara Oil Spill, I announced the introduction of my first piece of legislation in Congress, the California Clean Coast Act. This legislation would permanently ban future offshore oil and gas leasing in areas of the Outer Continental Shelf off the coast of California.
In California, our coastal communities, local economies, and fragile ocean ecosystems cannot afford another disastrous oil spill. That is why it is critical that we pass this legislation to protect our coastal environment from further oil drilling and preserve its beauty and vibrancy for future generations."
WHAT ARE YOUR PRIORITIES IN CONGRESS?
There are many important challenges we face, from creating jobs and helping to improve the economy, to passing a comprehensive immigration reform bill, improving health care, or lowering the cost of higher education. Please take a moment to take my survey and let me know what you think the main focus of the 115th Congress should be, and as always, feel free to send me more detailed thoughts by email.
What issue(s) represent your top priorities for Congress?
Creating jobs and expanding the middle class
Protecting and improving our health care system
Strengthening our national defense
Reducing our debt and deficit
Enacting meaningful legislation on gun violence prevention
Passing comprehensive immigration reform
Addressing climate change and protecting the environment
Improving K-12 education and lowering college costs
Other: