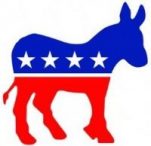 We hope you will find our multilingual website informational and interesting.  Everything can be read in languages other than English. JUST CLICK ON THE "Select Language"  BUTTON.   We strive to provide educational tools to help voters make good, informed decisions, and to become active  Democrats.  
To view the Home Page Image slider posts, which scroll automatically sideways, or for faster viewing,  click on the right arrow to view the next post.  Click on the image to view the full post.  When finished reading a post, scroll up to the Tab "Home" and click on it.  You will be back to the same place and can continue scrolling the posts, or, click on any of the Tabs across the top of the site (or the Menu bars)  and you will be directed to other areas of interest, such as voting information, or our area's elected representative's contact information.  You can also search for specific topics by entering keywords in the Search Bar at the top right corner of the Home Page.  There are also items of interest along the right side of the Home page (available if using a tablet or desktop computer. If using a cell phone, go to the Home page and scroll down at the end of the Welcome  post).
Voters can register and change information on this link  A Registration and Voting Guide   ,  where you can also  join or donate to our club using secure ActBlue with your credit card.  The calendar of all of our monthly club meetings are also listed along with our contact information.  Join us and meet our members.  The public is always welcome to hear what our informative guest speakers have to say,  and enjoy other planned programs.   Visit our Facebook by clicking on the icon at the top of our Home page.  Please let us know if we can improve our website.  Thank you!
 Direct links to Register to Vote:
              or
 Bilingual – SANTA BARBARA COUNTY/
CONDADO DE SANTABARBARA
  

VOTER REGISTRATION/ELECTOR DE REGISTRO:

(Note:  The Santa Maria Elections Office at 511 E. Lakeside Parkway has limited hours during off election years.  Call 1-800-722-8683 for details or to speak to an election's office  assistant.  The County Recorder's Office in the same building can accept registration forms and answer some election questions.)

Also, visit our tab  A Registration and Voter Guide:   Click here for Voting Information and Vote By Mail