nextgenclimate.org
        Next Gen has as many resources to resist as you can      handle.  Check them out and get involved.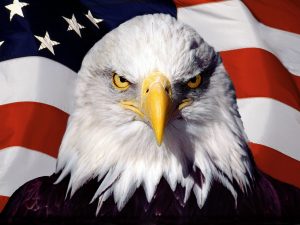 WE'RE HISSED.  
                                                          https://nextgenclimate.org/resistance-resources/
Permanent link to this article: https://santamariademocrats.info/page-search-menu/resist-call-to-action/nextgenclimate-org/
REGISTER TO VOTE
Click here: Update/Register to vote

Welcome to our DCSMV Website
JOIN, PAY DUES OR DONATE TO DCSMV
CELEBRATE LGBTQ+ LOVE IS LOVE!
Look up your District by address in Santa Maria City and Santa Barbara County.


Santa Barbara County Supervisor District map
Look up your Districts and Precinct by address in Santa Barbara County: Click here
Democrats are the majority in the U.S. Senate!! The U.S. House majority was lost by a small percentage. The work to regain the Democratic House majority starts now! Contact our headquarters to find out how you can volunteer for the 2024 election.
VOTE BLUE and regain Democratic control of the U.S. House of Representative in 2024 and hold onto the U.S. Senate!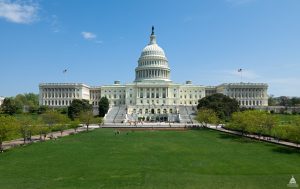 Thank you to outgoing Nancy Pelosi (D), Speaker of the U.S. House of Representatives!  Speaker Pelosi's  very effective tenure has been an historic one as the first woman to be appointed to the role in 2007, and her four terms are the second longest in history.   1236 Longworth  H.O.B.,
Washington

,

DC

20515,

phone: (202) 225-4965, hours: M-F 9-5:30pm.    https://pelosi.house.gov/contact-me
Pelosi will remain in Congress as Rep. Hakeem Jeffries, D-N.Y., takes over as Democratic leader in the House.
Chuck Schumer (D), Majority Leader of the U.S. Senate, 322 Hart Senate Office Building, Washington, D.C. 20510 Phone: (202) 224-6542, Fax:  (202) 228-3027     https://www.schumer.senate.gov/contact/email-chuck
Monthly Meetings
DUE TO OCCASIONAL COVID CONCERNS, PLEASE CALL OUR HEADQUARTERS TO VERIFY IN PERSON MEETINGS AT 805-349-2708.  General club meetings began again in person as of Thursday, April 21, 2022.  Meetings are held every third Thursday of the month at the IHOP Restaurant, 202 S. Nicholson Ave. Santa Maria, 93454  (Off Freeway 101 North exit at East Main Street, cross street E. Cypress)

Social/off the menu dinner hour begins at 6:00 pm, Guest Speaker/ Program at 7:00 pm.  GUESTS ARE WELCOME.  (Registered Democrats only business meeting at 7:45 p.m. )

Weekday Office hours Monday-Friday, 11 a.m.-2 p.m.  Open Saturday and Sunday.  Call for additional hours or appointment.   Phone:  1-805- 349-2708.
Headquarters at 327 E. Plaza Drive, #2, Santa Maria, CA 93454. Email us at Mailto:dcsmv@dcsmv.net
We will be checking our 1-805-349-2708 phone frequently for messages.   Renewal check payments can be mailed or dropped in the door slot at the headquarters, or use our ActBlue link with a credit card https://secure.actblue.com/contribute/page/dcsmvjoin.  
Donations on our ActBlue link to help with campaigns and organizational expenses are also always appreciated.  https://secure.actblue.com/donate/dcsmvdonate
Club Officers and Committee Chairpersons, see Home page tab "Page Locator" tab, or "Home Page" tab About Us, Club Officers. Leave name, phone number and messages on our Headquarters phone for club information or messages for DCSMV Board Officers at 1-805-349-2708.
Be a VOLUNTEER and help elect Democrats!  Contact Jovany Medina, North County Field Organizer, jovany@sbdems.org.
JOIN OUR CLUB, MAKE A DIFFERENCE!
Diversified
Empathic
Motivated
Supportive
Verify and update your registration information on our Home page link.  Request a Vote By Mail ballot and vote early.  VOTE BLUE!
Events with links to details.
46th President of the United States of America,Joseph Biden and Vice-President, Kamala Harris (2020-2024)
President Joseph R. Biden, Inaugural Speech, January 20, 2021.
Elections Are On The Horizon; Ukraine, Gun Safety, Choice, and Voting Rights Are On Our Minds….Many new items!! Shop all year long on our online store for merchandise with free shipping. 30-50% of your purchase will be received by our Democratic Club by using our unique link:
https://bit.ly/DemsOfSantaMariaValley