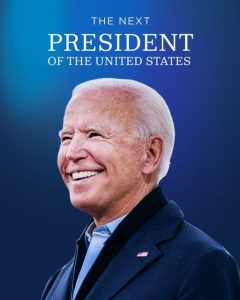 Also watch live on networks at 8:30 am, Wednesday, January 20.
The
#InaugurationDay
ceremony lineup is here!
Invocation – Fr. Leo O'Donovan
Pledge of Allegiance – Andrea Hall
National Anthem – Lady Gaga
Poetry Reading – Amanda Gorman
Musical Performance – Jennifer Lopez
Benediction – Rev. Dr. Silvester Beaman
You won't want to miss it! Tune in on the morning of January 20 to watch this group come together for Joe Biden and Kamala Harris's historic moment.