We hope you will find our multilingual website informational and interesting.  We strive to provide educational tools to help voters make good, informed decisions, and to become active  Democrats.  Scroll down for step-by-step tips on how to get the most out of our site.

UPDATE OR REGISTER TO VOTE: CLICK HERE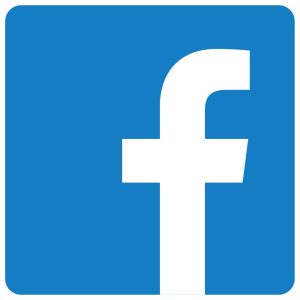 Visit us on Facebook (Click here)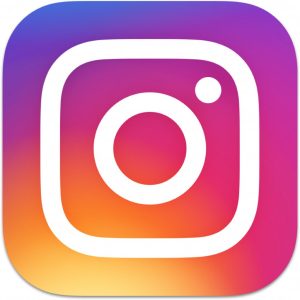 Visit us on Instagram  (Click here)
OUR DEMOCRACY is at stake….  Let our Democratic values be known!

Free Shipping!   SHOP OUR CAMPAIGN STORE!  Please use our unique link to provide credit for our Democratic Club.  THANK YOU!   Click on link:   https://bit.ly/DemsOfSantaMariaValley

  ——————————————————————–
                                   
VOLUNTEER!  Reach out to local voters with information on elections and our endorsed and elected Democrats!  We have outreach programs all year.  Meet and greet other members of our local community.  Provide useful voting information and guidance pertaining to the things that matter to our lives.  Contact North County Field Organizer, Jovany Medina at jovany@sbdems.org.  



 ———————————————————————
Let's get started!
  – To change languages, CLICK ON THE "Select Language"  BUTTON above.  
  – "Home Page" Image posts scrolls automatically sideways,  or click on the right arrow to view the next post.  To view the entire post, click on the image.  
–  The "Home"  tab across the top will return you to the beginning.
– Click on the "Tabs"  across the top to read areas of interest, or use the search bar with "keywords", or use the "Menu" bars (on cell phones)  at the top for a list of website content.
 There are also items of interest along the right side of the "Home" page (available if using a tablet or desktop computer. If using a cell phone, scroll down at the end of this post).
Voters can register and change information on this link    A Registration and Voting Guide    also found on the Home page tab,  and join   JOIN DCSMV  or donate   DONATE TO DCSMV     to our club using secure ActBlue with your credit card.     
Do you know who our representatives are?  For a list and contact information for federal,  state,  county and local elected officials , CLICK HERE
 The calendar of all of our monthly club meetings are also listed along with our contact information on the Tab "About Us".   Join us and meet our members.   With health and safety exceptions, when meetings will be conducted for members only on ZOOM, meetings are conducted at the IHOP Restaurant in Santa Maria the third Thursday of every month at 6:00 pm, speaker at 7:00 pm.   The public is always welcome to hear what our informative guest speakers have to say,  and enjoy other planned programs.   We're all in this together!  Join us and be part of the progressive support system for our community.

Please let us know if we can improve our website.  Thank you!    1(805)349-2708.
 ————————————————————————————————————–
Stay informed about local events and programs. 
Visit our Facebook and Instagram by clicking on the icons at the top corner of our Home page or here: 
 ——————————————————————————-
Direct links to Register to Vote:
              or
 Bilingual – SANTA BARBARA COUNTY/
CONDADO DE SANTABARBARA
  

VOTER REGISTRATION/ELECTOR DE REGISTRO:

(Note:  The Santa Maria Elections Office at 511 E. Lakeside Parkway has limited hours during off election years.  Call 1-800-722-8683 for details or to speak to an election's office  assistant.  The County Recorder's Office in the same building can accept registration forms and answer some election questions.)

Also, visit our tab  A Registration and Voter Guide:   Click here for Voting Information and Vote By Mail

   —————————
---
MONTHLY CLUB MEETINGS AND ACTIVITIES:
 Call 1-805-349-2708 for updates on meeting information.
Meetings are on the third Thursday of every month, 7 pm – 8:45 pm.
Call for office hours 1-805- 349-2708.
Headquarters office:  327 E. Plaza Drive, #2, Santa Maria, CA 93454.
 Visit our page for Past and Present Events for our Club:
---
Join/pay dues on secure ActBlue link to pay with credit card or Paypal:      CLICK HERE
   OR   Donate to DCSMV secure ActBlue link:   CLICK HERE
  If you would prefer to fill out a membership form and mail or drop off a check,
click here to print:  Membership Form
——————————————–
Know what Santa Maria District you live in?
CLICK HERE for Districts by address in Santa Maria
————————————————————————————————
---
Santa Barbara County Districts have been redrawn as of December 2021.  There are graphics of the maps for the boundaries for all 5 Districts.  Santa Maria and Orcutt are in District 4 and 5.  MAPS ARE ON PAGE 15-22 of the document link:   https://drawsantabarbaracounty.org/wp-content/uploads/2021/12/20211213-SB-CIRC-Final-Report.pdf
---