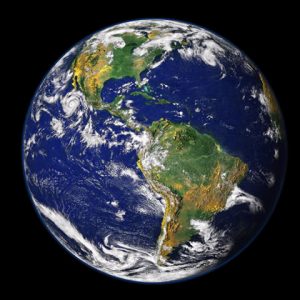 Planet Earth is planet "A."  
There is no planet "B."
We live on the Mother Ship.  If we humans, as caretakers, protect our planet, it will continue to give and sustain life. If we don't, it will take life.
To deny that we humans have no effect, or that we can't make changes that will limit damage, is to contribute to a destiny for humanity that will be catastrophic.
There are no "do overs" when it comes to extinction.
Our leaders say things to appease our comfort level, but are enacting laws and changes that are destructive and irreversible to our planet.  If we don't come together to prevent this, nothing else will matter.  
What they vote into law, is what we, and future generations, will live or die with.  Don't expect someone else to step up on your behalf.  It's everyone's turn to be present.
What can an individual do?
Continued on our tab 'POSTS CONTINUED" –
Click here –  https://santamariademocrats.info/posts-continued/climate-change-is-a-survival-issue/