Permanent link to this article: https://santamariademocrats.info/page-locator/page-search-menu/website-menu/is-climate-change-real/
REGISTER TO VOTE
Click here: Update/Register to vote

Welcome to our DCSMV Website
JOIN, PAY DUES OR DONATE TO DCSMV
Look up your Santa Maria District by address.

https://santamariacity.maps.arcgis.com/apps/webappviewer/index.html?id=a12d2f43a91e4d869de09458e15cf34a
46th President of the United States of America,Joseph Biden and Vice-President, Kamala Harris (2020-2024)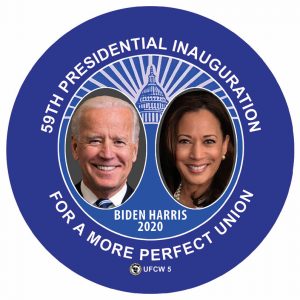 President Joseph R. Biden, Inaugural Speech, January 20, 2021.
Many new items!! Shop all year long on our online store for merchandise with free shipping. 30-50% of your purchase will be received by our Democratic Club by using our unique link:
https://bit.ly/DemsOfSantaMariaValley
We've WON THE U.S.SENATE!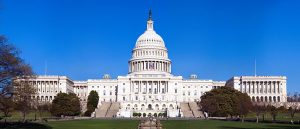 Congratulations to the two Georgia U.S. Senators who won the runoff contests January 5, 2021!
Jon Ossoff:  https://electjon.com/
Rev. Raphael Warnock: https://warnockforgeorgia.com/
Nancy Pelosi (D), Speaker of the U.S. House of Representative:  1236 Longworth  H.O.B.,
Washington

,

DC

20515,

phone: (202) 225-4965, hours: M-F 9-5:30pm

https://pelosi.house.gov/contact-me
Chuck Schumer (D), Majority Leader of the U.S. Senate, 322 Hart Senate Office Building, Washington, D.C. 20510 Phone: (202) 224-6542, Fax:  (202) 228-3027
Monthly Meetings
General club meetings will be conducted on ZOOM as of Thursday, August 19, 2021.  Meetings are held every third Thursday of the month at 7:00 pm.  Members will received an email link (or on the newsletter) to join the Zoom meeting.

NOTE:  In person meetings have been TEMPORARILY POSTPONED due to virus health concerns.  General meetings are normally held at the IHOP Restaurant, 202 S. Nicholson Ave. Santa Maria, 93454 (Freeway 101 and East Main Street)) GUESTS ARE WELCOME.
6:00 p.m. Social time and dinner (IHOP menu)
7:00 – 7:35 p.m. scheduled speakers.
REGISTERED DEMOCRATS: 7:40 p.m. General business meeting.
We will be checking our 1-805-349-2708 phone frequently for messages.   Renewal check payments can be mailed or dropped in the door slot at the headquarters, or use our ActBlue link with a credit card https://secure.actblue.com/contribute/page/dcsmvjoin.  
Donations on our ActBlue link to help with campaigns and organizational expenses are also always appreciated.  https://secure.actblue.com/donate/dcsmvdonate
Office hours M-F, 11 a.m.-2 p.m..
Phone:  1-805- 349-2708.
Headquarters at 327 E. Plaza Drive, #2, Santa Maria, CA 93454. Email us at Mailto:dcsmv@dcsmv.net
2017-2018 Club Officers and Committee Chairpersons, see Home page tab "Page Locator" tab for About Us, Club Officers. Leave name, phone number and messages on office phone.
JOIN OUR CLUB, MAKE A DIFFERENCE!
Diversified
Empathic
Motivated
Supportive
Verify and update your registration information on our home page link.  Request a Vote By Mail ballot and vote early.  VOTE BLUE!
Events with links to details.