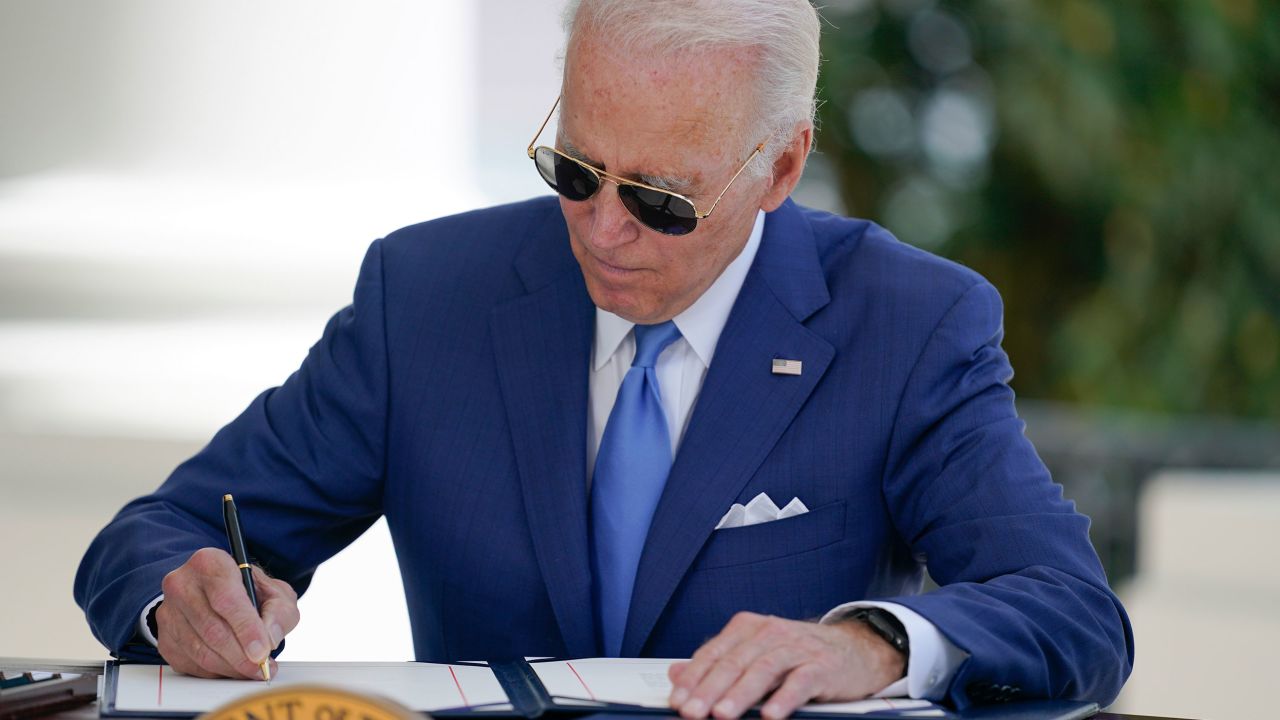 DEMOCRATS DO DELIVER,  and we should shout it from the rooftops! Here's a long list as of Nov. 2022,   in case you haven't been able to keep track!
Follow the White House on Facebook for ongoing updates: https://www.facebook.com/WhiteHouse/
White House website:  https://www.whitehouse.gov/therecord/
– On health care, the bill enables the federal health secretary to negotiate the prices of some drugs for   Medicare.  It also caps out-of-pocket prescription drug costs for people on Medicare at $2,000, effective in 2025.  The bill also provides a three-year extension on health care subsidies in the Affordable Care Act that were originally passed in last year's pandemic relief bill.
– The sweeping bill allocates more than $300 billion to be invested in energy and climate reform. It's the largest federal clean energy investment in U.S. history, It includes $60 billion for boosting renewable energy infrastructure in manufacturing, like solar panels and wind turnbines, and includes tax credits for electric vehicles and measures to make homes more energy efficient.  The bill is expected to lower greenhouse gas emissions by 40% based on 2005 levels, by the end of the decade.
– On taxes, the legislation establishes a 15% minimum tax for corporations making $1 billion or more in income, which is estimated to bring in over $300 billion in revenue.
– The Chips and Science Act, providing more than $200 billion to boost domestic production of semiconductor computer chips and reduce U.S. reliance on overseas manufacturing of the components that power nearly all facets of modern technology.  The legislation was a top priority for the Biden administration, with top officials warning lawmakers ahead of its passage that failure to act would have severe national security and economic consequences.
– Two new laws will extend the time period prosecutors have to prosecute individuals who committed fraud through the Paycheck Protection Program or Covid-19 Economic Injury Disaster Loan program, extending the statute of limitations for criminal and civil enforcement against a borrower to 10 years.
– Organized NATO to stand up against the Russian invasion of Ukraine and inspired Sweden and Finland to join NATO. These actions strengthened NATO, which has now worked out a 22 million ton grain deal to enable Ukraine to export grain to developing nations.
– Passed a 1.9 million American Rescue Plan to rebuild the economy after the Pandemic creating 10 million new jobs and lowering unemployment to the rate of 3.6%.
– Launched programs to untangle logistics at US Ports and increase truckers in this country in an effort to resolve issues with our supply chain.
– Signed the largest bi-partisan Gun Safety Bill in 30 years!
– Signed a bi-partisan bill to resolve the issue of challenges with Baby Formula distribution.
– Shepherded and signed a 1.2 Trillion bi-partisan Infrastructure Bill to invest in bridges, roads, public transportation, clean energy, and broadband.
– President Biden, Vice President Harris, and the U.S. Department of Education have announced a three-part plan to help working and middle-class federal student loan borrowers transition back to regular payment as pandemic-related support expires.
This plan includes loan forgiveness of up to $20,000
. For details on the plan visit this official site:   
https://studentaid.gov/debt-relief-announcement/