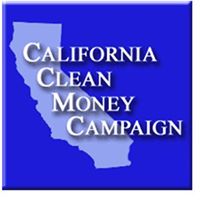 The California DISCLOSE Act is back!
AB 14 is strongest bill against Dark Money in the nation
SIGN PETITION!  We need only 1 more Senate vote than last year.
Introducing SB 651, the Petition Disclosure Act!
SIGN PETITION!  Make initiative petitions reveal their top 3 funders.
3 Out of 4 Top Clean Money Bills Pass in 2016!
VICTORY!  SB 1107 (Allen), which Clean Money sponsored, opens the door to public financing of campaigns in California!  Victory news.
VICTORY!  SB 1349 (Hertzberg), new state campaign disclosure website for more transparency!  Sign petition to Gov Brown.
VICTORY!  SB 254 (Allen-Leno), put on the California ballot Prop 59, the Overturn Citizens United Act — which won!  Sign petition demanding Congress follow the voters' instructions.
Become a member of the California Clean Money Action Fund to join the fight against Big Secret Money!
                                              http://www.yesfairelections.org
---