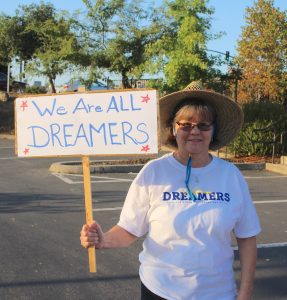 SIGN THE PETITION:
https://petitions.signforgood.com/defendDACA/?code=Carbajal&redirect=https%3A%2F%2Fact.myngp.com%2FForms%2F545910322595497984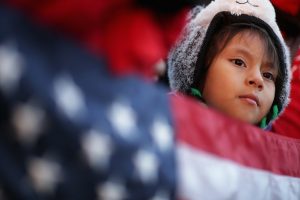 SIGN THE PETITION FOR THE DREAM ACT:
https://www.dailykos.com/campaigns/petitions/sign-if-you-agree-congress-must-pass-the-dream-act-of-2017?source=20170831sp1
The Dream Act of 2017 is bipartisan legislation that would allow around 1.5 million U.S.-raised immigrant youth to earn lawful permanent residence and American citizenship if they:
• Are longtime residents who came to the U.S. as children;
• Graduate from high school or obtain a GED;
• Pursue higher education, work lawfully for at least three years, or serve in the military;
• Pass security and law enforcement background checks and pay a reasonable application fee;
• Demonstrate proficiency in the English language and a knowledge of United States history; and
• Have not committed a felony or other serious crimes and do not pose a threat to our country.
• This version of the bill improves upon previous bills. It expands eligibility and raises the age of entry requirement to 18 years of age—allowing more undocumented youth to qualify. It also works with current Deferred Action for Childhood Arrivals (DACA)—the deferred action program that protects undocumented youth from deportation—recipients to reduce some barriers as they work towards citizenship. Without legislation like the Dream Act, there is no pathway to citizenship for undocumented youth living in the U.S.