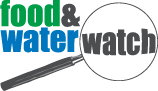 Here is the information on passage of AB 398:
https://www.vox.com/energy-and-environment/2017/7/15/15955756/california-climate-brown-ab398-cap-and-trade
——-
Our recommendation was NO on AB 398.
Cap and trade is a pay-to-pollute scheme that undermines mandatory reductions in greenhouse gas emissions and other pollutants. It allows polluters to simply pay a fee to continue poisoning our climate.

Cap and trade is a FALSE climate solution for California
Let your legislators know that you value clean air and a livable climate, NOT schemes that poison our communities and threaten our climate.

Sign the petition:
https://secure.foodandwaterwatch.org/site/Advocacy?cmd=display&page=UserAction&id=3046