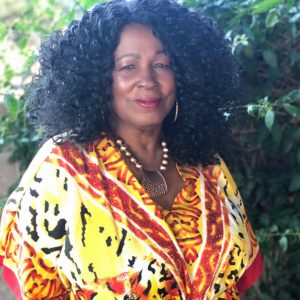 "I am stepping out with faith as the first Black woman to run for the Santa Maria Joint Union High School Board. I know that I could make a difference with students, and staff, from all walks of life in our very diverse community." 
A vote for Angie is a vote for students, teachers, and families in Santa Maria.  The future for our youth depends on quality education that will prepare them for the challenges of adulthood.  Vote for Angie!
Follow Angie on her Facebook page: https://www.facebook.com/angie.e.bolden
Email:  angiebolden12@icloud.com       
Angie  Marie Bolden,  Candidate November 3, 2020
           Santa Maria Joint Union High School District
Angie Bolden, an active member of the community, has lived in Santa Maria for over 30 years. Prior to moving to Santa Maria, Angie graduated from the IBM Business College in 1967 in New Orleans, Louisiana, and moved to Santa Barbara shortly thereafter in 1968. Angie worked for the Los Angeles Times for the next 6 years. After moving to Santa Maria in 1988, Angie worked weekends doing in-home care, volunteered in the community, and attended Allan Hancock College where she attended human service classes.
"My daughter was in the 8th grade, when we moved to Santa Maria. Having been on a drill team in Los Angeles, we started a drill team in 1990 with the Boys and Girls Club. The drill team went on to participate in parades and raise money for uniforms and drums for the club. I then worked for the Santa Maria High district where I learned how important it was to be supportive of young people, and to share the Black culture and other cultures. Conflict mediation, the process of sitting down and talking things out, was a program that I feel very proud to have conducted. Students also got involved in tobacco programs that advanced to learning about mediation. This was part of an Allan Hancock College work study that led to an internship, and eventually employment at the Santa Maria High School district.
I helped organize the first Juneteenth event in 1992 on the corner of Broadway and Main Street. This was the first Black event in Santa Maria. This inspired other Black students to step forward in the community. That is how the first young Black girl ran for the Elks Rodeo Queen. The response was beautiful.
I am a good cook, and my specialty is Cajun food. Through my culinary abilities, I have raised money for Allan Hancock College and for the Joe White Memories dinner/auction. Every year since 2002, businessman Jim Glines has donated 10 of my dinners that have raised $1,500 to $3,000.
I have been involved with many youth organizations over the years, and feel a close connection to this community and the future of our young people."