Endorsed by the Democratic Party, Incumbent Gloria Soto,  Santa Maria City Council, District 3,  has launched her re-election campaign for 2022.   Gloria made history in 2018 as the youngest woman ever to be elected to the Santa Maria City Council. During the last 4 years, Gloria has been a champion of Democratic values – fighting climate change, protecting renters, and supporting working families. Now, Gloria is being challenged, and Democrats need to rally behind her! Join us next weekend in Santa Maria to kick off the campaign!  Email our North County Democratic Field Organizer at  jovany@sbdems to volunteer. 
Remember,  while only residents of a district can vote for their district representative, votes by  the city council often affects the entire city population, not just one district.  Your support for Gloria is also support for your own interests.
Look up your Santa Maria City District by address:  https://santamariacity.maps.arcgis.com/apps/webappviewer/index.html?id=a12d2f43a91e4d869de09458e15cf34a

Councilwoman Soto has been a fierce advocate for women's rights, racial justice and equality, affordable housing, farm worker's rights,  LGBTQ rights,  Senior citizen's rent stabilization, low-cost clean energy,  the COVID-19 emergency eviction moratorium, and for veterans, many of whom are in the oppressed category when they become civilians because of systemic racism.
Ms. Soto has been speaking up for the oppressed and under served people in all of the community since she was elected to her 4 year term in 2018.   "If all of us are not equal under the law, enforcement is subjective, and none of us can be guaranteed equality".

Santa Maria has made great strides for north county home buyers, including being a partner in the "Workforce Homebuyer Down Payment Assistance Loan Program" that  helps local low-income households purchase their first home in Santa Barbara County.

 Follow Gloria Soto on her Facebook page:  https://www.facebook.com/smcmsoto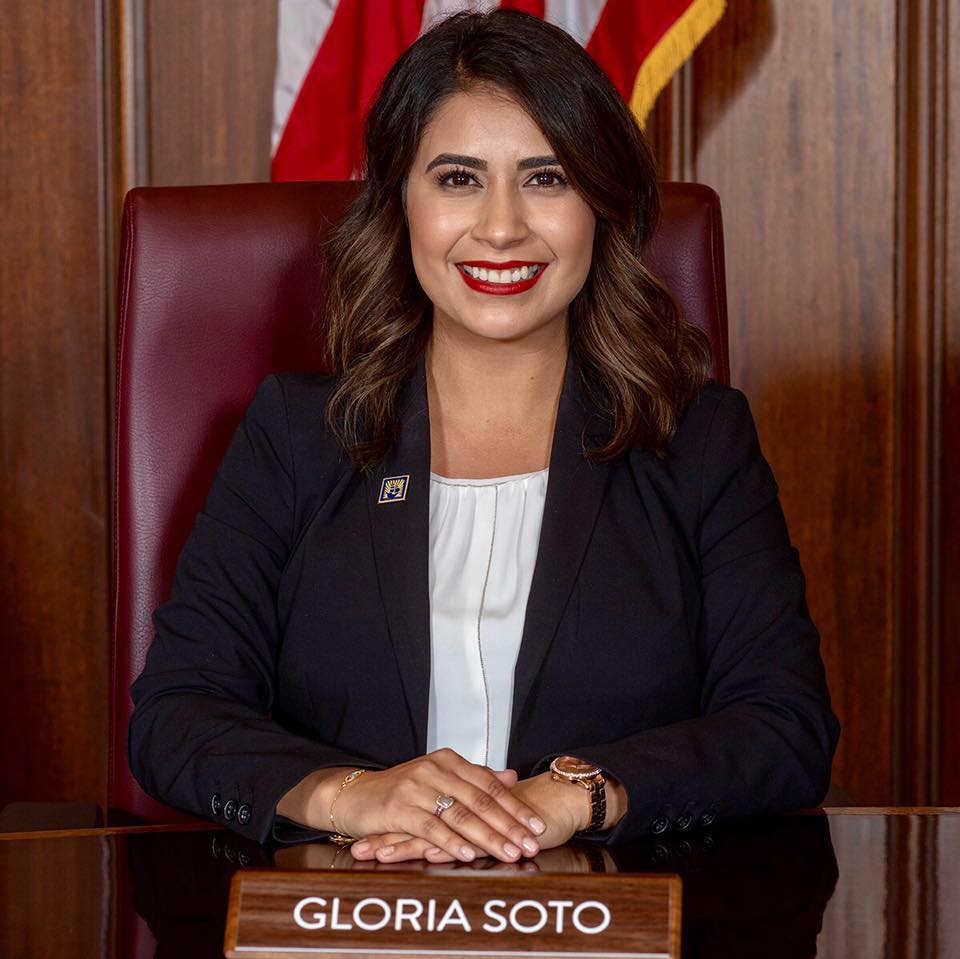 https://gloriafordistrict3.com/
Donate to Gloria Soto:    https://syndon.us/campaign/sotoforsantamaria