Let's create a BLUE WAVE November 3, 2020!
 Here are some ways you can support the candidates in the           2020 election:
VOLUNTEER AND DISPLAY CANDIDATE YARD SIGNS:
If you would like to request candidate yard signs, or volunteer to       help with our local GET OUT THE VOTE campaign, we especially                                                               need phone bankers, please email our campaign committee here:
                                      Click here: DCSMV Volunteer information form.
                *

*

*

*

*

*

*

*

*

*

*

*

*

*

*

*

*

*
                                              VETERANS FOR BIDEN/HARRIS YARD AND WINDOW SIGNS:
Display your support.  We have VETERANS FOR BIDEN/HARRIS yard signs offered as a gift with a minimum donation of $15  (while supplies last).  Union made in California.   WE DELIVER!  Offered only to residents within our local service area of Santa Maria,  Orcutt,  Guadalupe,  and Nipomo (no shipping).  See our CampaignStore2020 link below for out of our delivery area with free shipping.  (For cash or check orders, call our DCSMV Headquarters and leave a message 1-805-349-2708.)
Order your yard sign through our secure online ActBlue link: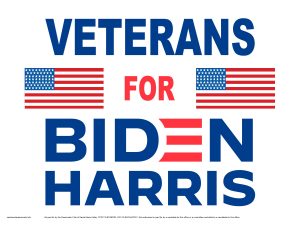 https://secure.actblue.com/donate/vetsforbiden
If you live in a  CONDO OR MOBILE HOME PARK  and have rules against yard signs, here is the perfect alternative! For a minimum donation of $10,  or two for a minimum of $15, display your support with a   Veterans for Biden/Harris beautiful full color 17″ x 11″ window,  vehicle, or fence sign (while supplies last).  Union made in California.  (Local deliveries only.  For cash or check orders, call us at 1-805-349-2708.)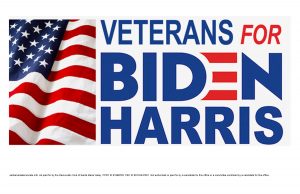 https://secure.actblue.com/donate/vetsforbidenwindow
   *

*

*

*

*

*

*

*

*

*

*

*

*

*

*

*

*

* 
                      SHOP ONLINE FOR BUTTONS, HATS, MASKS, BAGS, AND MORE….FREE SHIPPING!

    SHOP FOR 2020 CAMPAIGN MERCHANDISE  online (free shipping):
Shop on our special fundraiser site, CampaignStore2020, for Biden/Harris yard signs, hats, masks, magnets, mugs, pet scarves, signs, and much more.  All items are Union made in California.  30-50% of your purchases will be received by our local Democratic Club of Santa Maria Valley and will help cover some of our GET OUT THE VOTE expenses.
Please always use our unique link here to order or share:
Here are some of the items available with FREE SHIPPING:
New Halloween masks for kids and adults–what a Hoot!  —New hat:  Make The White House Great Again  —Check out these new pins and masks   —-The Dissent Collar mask paying tribute to RBG as well as pins and another mask  —-The "Mi Voto Si Cuenta" mask and Mi Voto pins  —-Pins showing various groups supporting  Biden-Harris:
.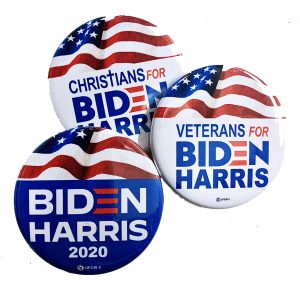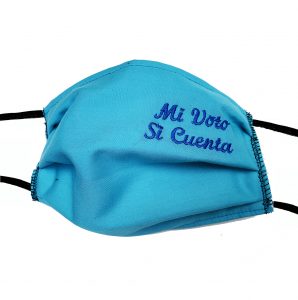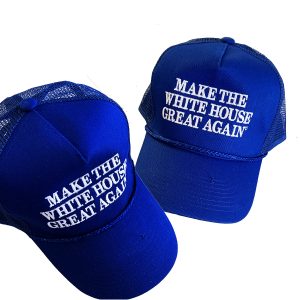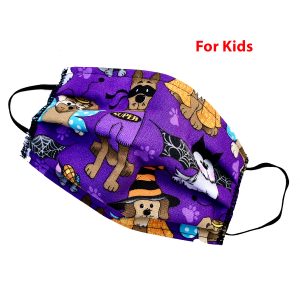 *

*

*

*

*

*

*

*

*

*

*

*

*

*

*

*

*

*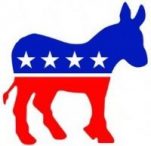 JOIN OUR DEMOCRATIC CLUB OF SANTA MARIA VALLEY (DCSMV):
Please let us know if you are interested in joining our club. Our Headquarters is closed temporarily, but we are actively campaigning and checking for messages daily.    805-349-2708 or join here:
https://secure.actblue.com/contribute/page/dcsmvjoin
Donate to DCSMV to help with GOTV expenses:  https://secure.actblue.com/donate/dcsmvdonate
* * * * * * *
VISIT OUR DCSMV WEBSITE & FACEBOOK PAGE:
Visit our DCSMV Website for information about the November 3, 2020 campaign and to learn more about our endorsed candidates and propositions:
* * * * * * *
Thank you! Let's create a

BLUE WAVE

November 3, 2020!