Why February was chosen as Black History Month.  It started with "Negro History Week."
Back in 1926, historian Carter G. Woodson and the organization he founded, the Association for the Study of Negro Life and History, chose the second week of February to celebrate the contributions of African Americans throughout our country's history. They named it "Negro History Week.
Woodson chose the second week of February specifically because it coincided with the birthdays of two figures who were pivotal to abolitionism: ABRAHAM LINCOLN who was born on February 12, and FREDERICK DOUGLASS, who was born on February 14.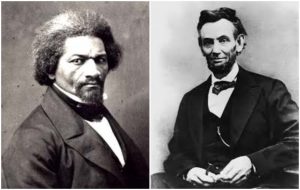 February held other events of historical value, too, such as the birth of civil rights leader W.E.B. DuBois (February 23rd) and the passing of the 15th Amendment, which gave African Americans the right to vote (February 3, 1870). African American communities had already celebrated these dates since the end of the Civil War, so the precedent was already set.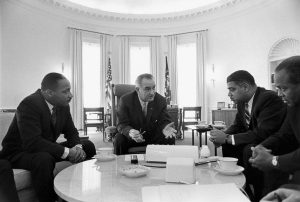 The Civil Rights Movement in the 1960s helped this snowballing movement evolve from a week to a month. In February 1969, the leaders of the Black United Students at Kent State University first proposed expanding Black History Week into Black History Month. The following year, the university celebrated Black History Month for the very first time.
Even before becoming protected as American citizens, from the earliest days of the African presence in the United States, blacks have contributed to the fiber of American culture, ranging from useful inventions to innovative musical interludes, and beyond.  As Americans, Blacks have served and died in defense of the homeland. The individuals that make up the whole of the black population, have offered up their talents to forward the cause of peace and prosperity in America
Modern times, 44 most influential Famous Black Americans:
https://theundefeated.com/features/the-undefeated-44-most-influential-black-americans-in-history/#oprah-winfrey
28 WAYS TO CELEBRATE BLACK HISTORY MONTH:
https://naacp.org/latest/28-ways-celebrate-black-history-month/
Visit our Facebook page for more history:  https://www.facebook.com/DemocraticClubOfSantaMariaValley/)