JUNE DCSMV GENERAL MEETING
Thursday, June 21,  2018.

Democratic Club Santa Maria Valley meetings are held every third Thursday of the month, IHOP Restaurant, 202 Nicholson Ave, Santa Maria, 93454.

JOIN US!  No-host social and menu dinner at 5:30 pm – 7:00 pm.
  Stay for guest speaker at 7:00 pm.   Business meeting 7:45 pm – 8:30 pm (registered Democrats.)
      Call for more information 1-805-349-2708, Office open M-F, 11am – 2pm.
2nd V-P,  Scott Baker, Speaker Coordinator:
June  Guest Speakers:
Our June General Meeting will feature two programs:
Arthur Valenzuela,  Jr. , will be our primary featured speaker,  a former Field Representative of the California Democratic Party for Assemblyman Das Williams in 2016, and prior to that a Field Organizer for the CDP in 2014. He will be discussing the impact of District Elections in Oxnard which are also being implemented this fall..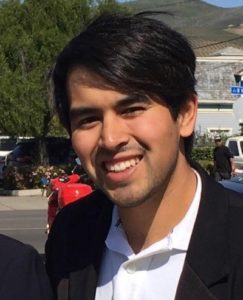 Arthur attended Oxnard High School and Ventura College (where he received an AA in Political Science, as well as an AA in Social and Behavioral Sciences). He graduated from the University of California, Santa Barbara, majoring in Global Studies and minoring in Feminist Studies. He ran for Oxnard City Council in the 2013 special election at the age of 21, the youngest of 13 candidates.
Arthur is currently employed as a longshoreman at Port Hueneme and is running for Trustee for the Ventura County Community College District Area 1. He just completed his term as President of the Greater Oxnard Organization of Democrats (The GOOD Club) and is now serving as their Treasurer.
      Arthur Valenzuela, Jr.
We will also have a representative of the City of Santa Maria giving a brief PowerPoint presentation and answer questions.  Attendees will be asked to complete a brief survey at the end to be shared with City Council members, so they can evaluate our concerns.