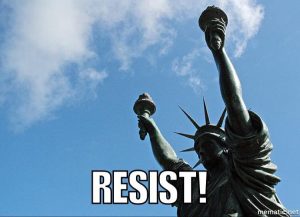 Protect our rights to free speech and broadcasting.  Sign the petition to the FCC.
The Sinclair Broadcast Group is not a well-known name, but a shorthand reference for it these days is "Trump TV."
The Sinclair management style means newscasters across the country are obligated to parrot the same story, without commentary or analysis. Sinclair has tried to evade the rules in the past and has been fined millions of dollars by the FCC for not acting in good faith during negotiations
So much for Sinclair's "respect for the First Amendment".
Sign the petition to be presented to the FCC:
http://act.mpowerchange.org/sign/sinclair_broadcast_group/?sp_ref=325434108.387.182455.o.1.2&source=other