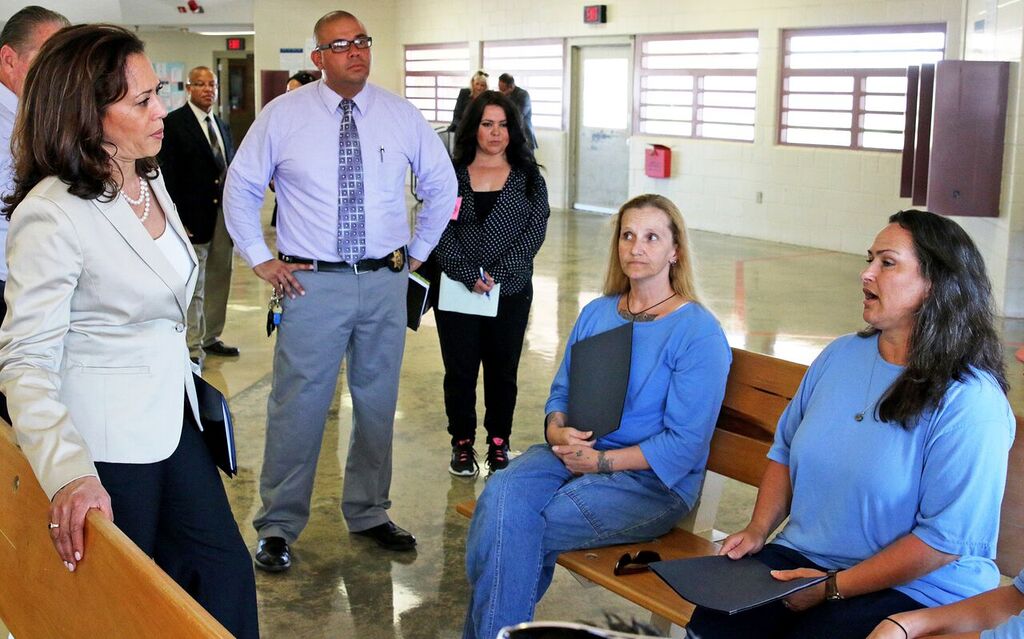 U.S. Senator Kamala D. Harris (D-CA) and Senator Rand Paul (R-KY) introduced a bipartisan bail reform bill – The Pretrial Integrity and Safety Act of 2017 – to encourage states to reform or replace the practice of money bail, the requirement that people awaiting trial are locked up in jail unless they are able to pay for their release. Across the country, state and local governments continue to have ineffective money bail systems that negatively impact poor people and people of color.
"Our justice system was designed with a promise: to treat all people equally," said Senator Harris. "Yet more than 450,000 Americans sit in jail today awaiting trial and many of them cannot afford "money bail." In our country, whether you stay in jail or not is wholly determined by whether you're wealthy or not – and that's wrong. We must come together to reform a bail system that is discriminatory, wasteful, and fails to keep our communities safe."
To learn more about the Senator's bill, check out this joint Op-Ed by Senator Harris and Senator Paul featured in today's New York Times.
CLICK HERE TO READ THE BILL:   https://www.harris.senate.gov/sites/default/files/HEN17684.pdf
Help spread the word via social media by retweeting @SenKamalaHarris and tagging@SenKamalaHarris in your tweets and share posts from @SenatorKamalaHarris on Facebook and tag @SenatorKamalaHarris in Facebook posts. Also, be sure to use #BailReform.
Below are sample tweets you can use to help spread the word.
SAMPLE TWEETS:
In our country, you may stay in jail even if you didn't commit a crime – just because you can't make bail. We need to fix that. #BailReform
Criminal justice reform isn't a bipartisan issue – it's a nonpartisan issue. @SenKamalaHarris and @RandPaul have plan for #BailReform. 
Not being able to make bail for a crime you didn't commit could cost you:your job
your home
your kids
It's time for #BailReform.
https://www.nytimes.com/2017/07/20/opinion/kamala-harris-and-rand-paul-lets-reform-bail.html
https://www.usatoday.com/story/opinion/policing/2017/07/28/alternatives-bail-police-policing-the-usa-money/513032001/